Learn how Zeeno can transform your practice by saving you time, assisting your staff, and enhancing your patient experience.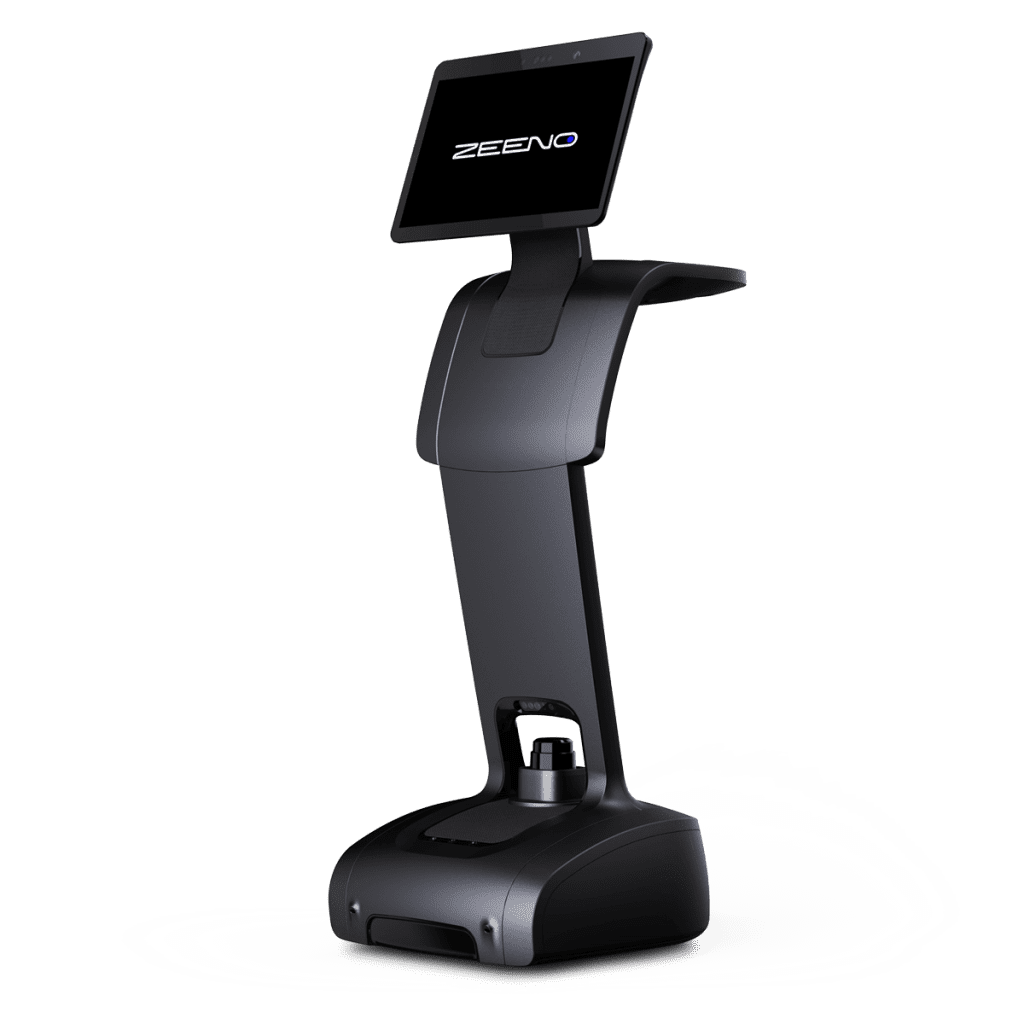 Bringing Robotics Chairside.
Zeeno offers innovative robotic solutions that revolutionize dental and dental specialty practices with state-of-the-art technology.
Embrace the future of dental care with Zeeno.
At Zeeno Robotics, we're a team of industry professionals with over 75+ years of combined industry experience.
We know firsthand the struggles of having to adapt and compete in an ever-evolving industry. However, we also know the success that comes with successfully doing so!
We're passionate about the future of our industry.  As such, we're passionate about bringing robotics to practices and revolutionizing the experience for both providers and patients.
At Zeeno, we believe robots are real.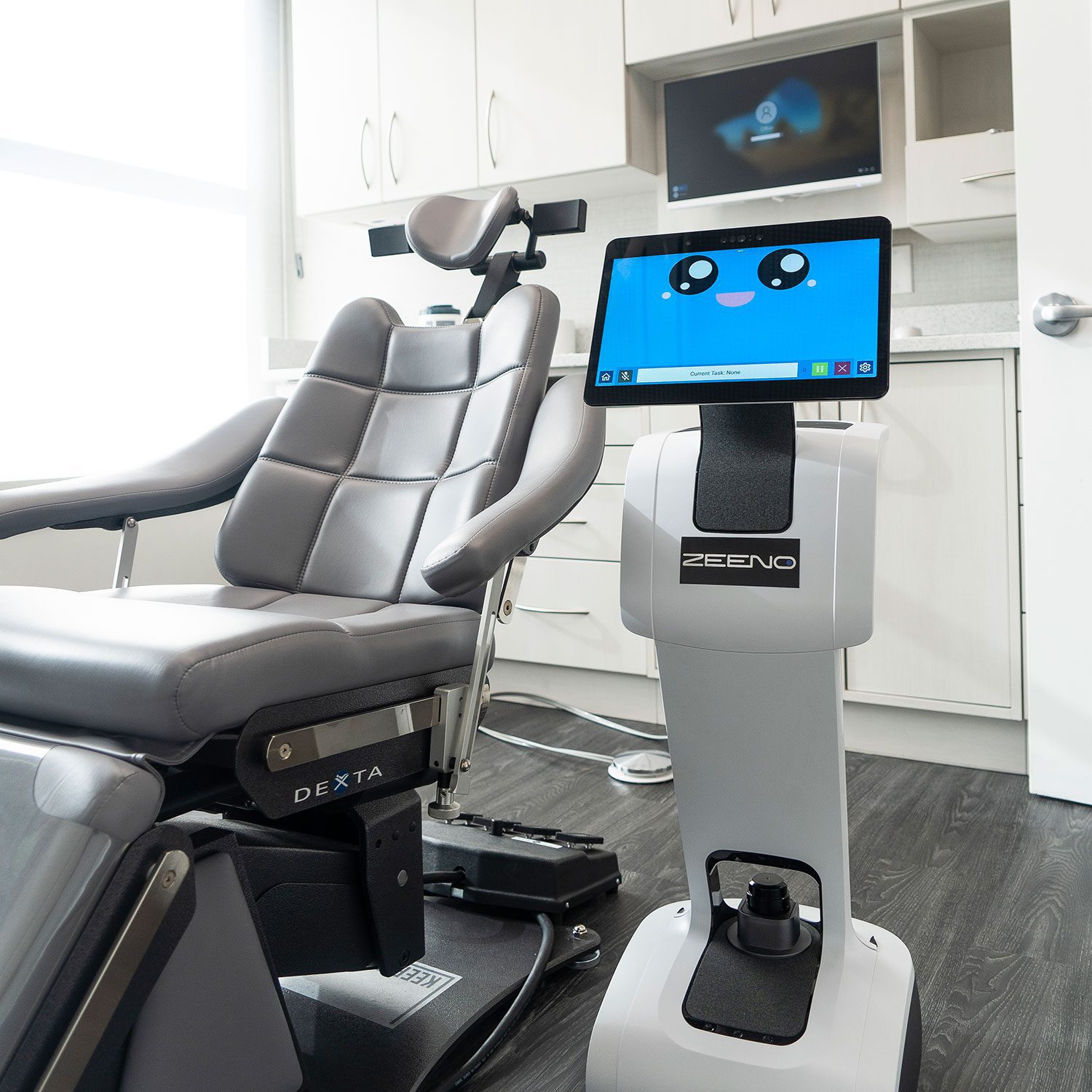 Discover how your peers and their patients have transformed their practices with the help of Zeeno:
If you ever get tired of it, i'll take him home!
This new technology is amazing!
This is the beginning of the future. When will Zeeno take me out to lunch?!
Zeeno is a really cool invention!
Upgrade your practice today!
 Zeeno Pricing is compromised of a Get Started Fee + the Zeeno Hardware as a Service Subscription. 
Monthly Zeeno Hardware as a Service Subscription Fee:
Instead of purchasing outright, Zeeno offers a Hardware as a Service (HaaS) subscription on a monthly basis. The Zeeno HaaS Subscription includes the Zeeno robot and its warranties, software, and support. This model brings several benefits such as predictable monthly payment amounts, cost-effectiveness, and scalability. By subscribing to Zeeno HaaS, you can avoid high initial hardware expenses and instead, opt for fixed monthly payments. Plus, with Zeeno HaaS, you won't have to worry about robot maintenance or repairs because they are included in the subscription along with Zeeno software updates and support.
Zeeno has a wide variety of technical specifications and unique features.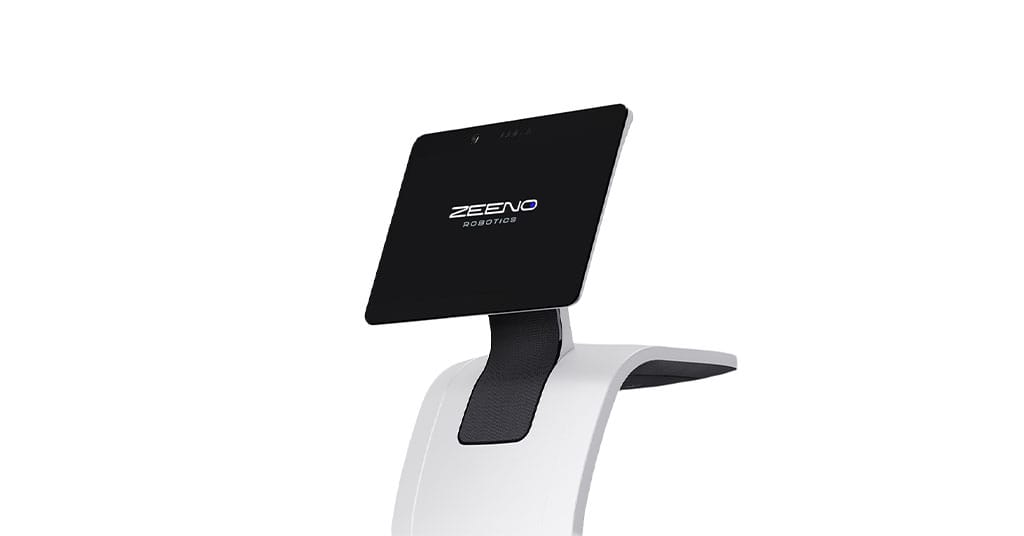 At Zeeno Robotics, we're committed to innovation.
Our team of dedicated professionals is passionate about harnessing the power of robotics to revolutionize patient care. 
We understand the challenges practices face, and are driven to create solutions that both empower professionals and enhance patient experiences.
When you work with us, not only do you get a state-of-the-art robotic assistant, but you get a top-notch customer experience to match it.
Schedule an online demo to learn more.